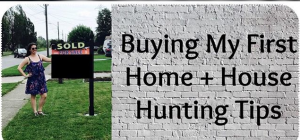 Buying a home is a huge purchase and it's probably one of the biggest that you'll ever make. Before arranging a mortgage, it's important to know a few things, such as if you can afford it, where you can get one, the different types which are on offer and also how the process works.
What is a mortgage?
A mortgage is a kind of loan that's taken out to buy a property (like a house), or land. Most of them run for 25 years, but in some cases the term can be shorter or longer. The loan is secured against the value of the property until it's paid off. If you can't keep up your repayments, then the lender can take back the house and sell it to get their money back.
Finding out how much you can afford
If you're not sure that you will be able to keep up your repayments, it may not be wise to take out this type of loan, as it's better to have enough money and be confident, than be unsure and stressed out.
You should also consider other payments that will be needed to be paid, such as household bills, tax, maintenance and insurance. Also, a lender will most likely want to see proof of your income and if you have any outstanding debts.
They may ask for other information too, like your expenses and if you have children. Lenders will also want proof that you can continue to make repayments if interest rates increase. If they don't think that you'll be able to, then it's likely that they will refuse to offer you a mortgage.
Where you could get a mortgage
You could apply for a mortgage straight from a bank and you could also use a mortgage broker or an independent financial adviser who will be able to compare different mortgages on the market for you. Plus, they can also sometimes find you mortgages which aren't offered directly to customers.
Some brokers look at mortgages from the whole market, where as others just look at products from a select number of lenders.
They'll most likely tell you all about this when you first contact them, as well as if they have any charges. Getting some kind of advice is most likely one of the best things to do – unless you're an expert on financial matters and mortgages.
You may also be able to choose a mortgage without getting any advice – and this called an execution-only mortgage, but these are often only offered under limited circumstances.