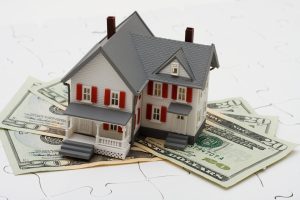 If you brought your dream home a couple of years or so back, then maybe you'll be ready to refinance your mortgage. But you may not even know how to refinance your mortgage!
Sadly, it's doesn't just involve a bunch of phone calls and emails. Instead, you could be dealing with more paperwork than you did when you originally brought the house. But there are steps which, when broken down, make the whole process seem easier and more straight forward.
Make a plan
You need to know what you want a mortgage refinance for – and once you do, find out what you're going to do. For example, do you want to decrease the amount of money you already pay?
Finding your credit score
After knowing what your plan is, then your next task is to find out about your credit score. The better your score, the more chance you'll have of being offered a better mortgage refinance interest rate.
Your property's value
Finding out what your homes current value is can be quite simple. Researching the values of houses similar to yours is a great place to start – by looking at ones that have been sold in your neighbourhood and boast similar features (such as number of bedrooms or square footage), you'll be able to get a rough idea of how much your property is worth.
Shop for the best mortgage rate
You can simply compare different mortgage refinance rates online and then shop for these rates. But you should only submit a loan application roughly within a two week period, to ensure that all of your financial data remains current.
Know the fees
A mortgage refinance can sometimes trigger a bunch of fees. Some of these are application fees, title research and insurance, document processing fees, an underwriting fee, a credit report fee, recording fees, appraisal fees, origination fees and many more!
Luckily, you'll often receive a clear and accurate estimate of the fees from the lenders that you consider.
Gather your paperwork
This step can be quite difficult, since so many people do their financial business online and digitally now. But you'll need to (possibly download and then) print your statements, pay stubs and pretty much whatever else the lender will require during this process.
Lock your rate
You'll need to choose whether you do or do not (and also when) to lock your mortgage refinance rate.
Have some money on hand
It's quite likely that there will be property tax, insurance and closing (and other expenses which you'll need to pay at closing) and other costs that will need to be paid, so make sure that you have enough money set aside to pay these. Since this is listed on your loan estimate, there shouldn't be any hidden costs to worry about.